Infographic and their use in my teaching… Do they have a place? Another wasted use of my prep time or a key teaching resource?
Megan Jaegerman's
use of colour to highlight the the key aspects of the key point of the graphic in tandem with short sentences have the most impact on the viewer.  Her work for the New York times is highly revered and demonstrates the thought process and the work that goes into making graphics simple, yet impactful.  This related back to the article on 'Presentation Zen' where there is a clear distinction between simple and simplistic.  This has influenced my presentation making and how I can still introduce visuals to my teaching without having to use a slideshow.  Here I have taken a slide show that I created for a Grade 2 Visual Arts lesson and I have turned it into an Infographic.  I searched for an appropriate Infographic to use with this class however there was some much I wanted to change to make is accessible to my class that I felt engaging with the process of actually creating one would serve several purposes, to inform my understanding of Infographics and their creation, I could start to apply my reading and new understanding of visual literacy and it would ensure that my presentation was specifically aimed at my class.
I took my understanding of Jaegerman's use of colour and applied it to the use of the background colour, specifically, I looked at each section and added dots to the section that detailed why Aboriginal Art used dots, I hoped that it would add impact to the slide as the follow up lesson requires the students to create a piece of art using dots.  I felt that the overall result looked far more professional that the slide show.  The infographic also seem to be a much better use of space, images and text.
In addition to taking Presentation Zen and the work of Jaegerman in to consideration I used some of the principles of a 'Clear and Readable Presentations from Reid Wilson.  It is amazing how much thought and purpose you can apply to creating what would at first appear to be a fairly simple presentation, and how this ensures that you give your visuals the maximum impact.
As a side note, through my reading about the uses of visual literacy in the classroom I read a fair bit about the use of visual note taking, 'Sketchnotes'.  As a doodler and someone who finds it difficult to concentrate in meetings for a long time I love this idea.  I also thought that I would share this video and website with our Students Support Department as I can see a lot of potential uses in with a multitude of different learning styles.  This YouTube video sums it up perfectly.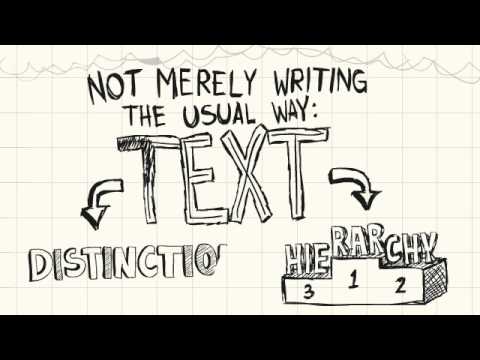 So…. are infographics useful in my teaching prep?  I think I 'm a convert!