How can we share our learning with our parents? How can we tell the story of our unit?
Arts night at school is fast approaching and my Grade 1 and 2 Visual Arts classes are putting together a gallery walk – but how can we make it more interesting and how can we ensure that parents understand the journey we have made.  In addition to this, we need to think about the smooth transition from art gallery to musical ensemble.
Working through this module and exploring digital story telling gave me the perfect idea – create a story detailing the lessons that we have explored and create a movie to share with the parents.  I started on the journey with the students…
We talked about what parents would need to see and the students wanted their parents to view their two favourite Youtube Clips on Line and Colour.  I thought about a 'Mash Up' of the lessons and read over the article in the NY Times.  This worked well and the slides that I used with the class acted as a storyboard – we all know that get stories start with a great storyboard! Well that's what I tell my design class!  This video will be playing in the classroom – but it will not be the focus of the gallery walk.  It will play on a loop and the students can direct their parents to it and talk about the lessons that we covered on line and colour.  I thought that this would be a really nice way to get the students to engage their parents in the lessons in Unit 1.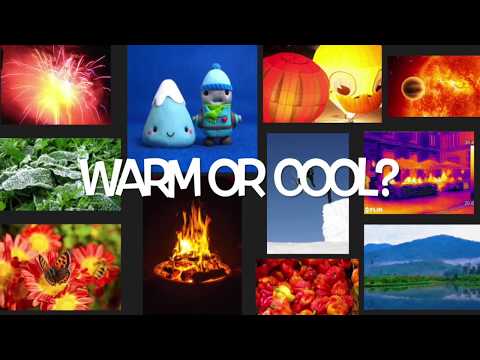 In addition to the story of our lessons we decided to recreate the Sesame Street video '3 primary colours'.  This held this blog up, and actually I have written it without completing the video – so look out for my little cherubs singing and dancing to the three primary colours, they are really looking forward to using the green screen – I am looking forward to seeing their reaction to the finished article.  It is hoped that this final video will be used as the segue from Visual Art to Music.
As for digital storytelling, will it help me to communicate more effectively with my students, I'm not sure it will.  In fact perhaps it will encourage that digital disconnect?  I can make everything, add music, make it engaging, I can even add a voice over – all great!  These are fantastic skills to have within my teaching tool kit – but it means that I can stand back, I don't need to be there – I will digitally disconnect with my students.  With that said – I will use it but within particular contexts, not within my teaching – one-to-one contact with my students.  It will be great to use digital story telling as a way to document our learning journey or as a tool to use within my Haiku Learning page.  Having a good understanding of iMovie can also be passed on to my students, in the hope that they can begin to express theirselves through digital storytelling. Jim Jorstad talks about the stories we have to tell and the possibilities of digital disconnects in his TEDx talk,